Best
German
course online
Train your German language with the Taalhammer. Achieve fluency and confidence in German in any situation.
Register and start learning online
(no need to download)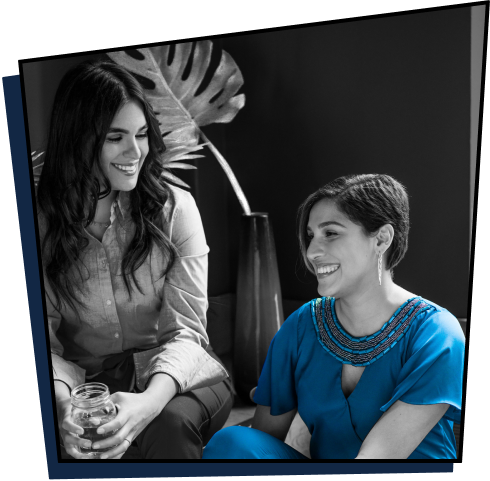 Our customers' stories

I've tried other language apps and found them boring, but with Taalhammer it's easy and fun to practice every day.

Taalhammer helped me master German in a fun and challenging way. I like the dialogues and scenarios.
Andrzej, Edyta and 12 others
4 comments
Why learn German with Taalhammer?
Why learn German with Taalhammer?
Build language memory
Through a combination of relevant content and intelligent repetition, we will develop your memory and language reflexes in German
Add and memorize your own content
Our database contains 2.5 million sample sentences, phrases and words in English-German pair. Not enough? Take advantage of our AI translator.
Get a feel for German grammar
Specially prepared examples allow you to memorize and fluently use even the most difficult grammatical constructions of German. Idioms, tenses, perfects or conditionals are no longer a problem.
Who is the
German
course intended for?
For expats, for students and travelers. And in fact, for anyone who seriously wants to learn German.
Do you already have a teacher? Are you attending a course?
We will help and support you throughout your journey.
Find out how
But wait a second! What should my level of German be? And what will I be learning?
The German course in the Taalhammer app is designed for users at levels from A0 to B2 and is divided into the so-called
"core" collections
.
Try it for free
German from A0 to B2 level
Choose your topic
In addition, you can choose from thematic collections and quickly master and expand your German in areas such as:
Intensive
German
course
core collections
Most common nouns, verbs and adjectives
Carefully selected sentence variations, arranged for easier memorization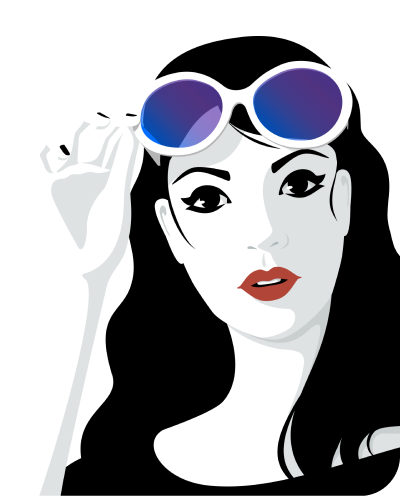 1
Core #1 — German for beginners (A0 → A1)
Talking about the present and the future
Questions (inversion: wann, wer, wie) and negations (nein, nicht, kein)
Expressing desire (wollen, möchten)
Definite articles (der, die, das)
Expressing ability and possibility (können)
Addressing the elderly and strangers (polite form "Sie")
Standard phrases (How are you, Good morning, Hello, Happy Birthday, Happy New Year, Help, Hurry up, Take it easy).
Expressing opinion
Numbers 1-1000
2
Core #2 — elementary German (A1 → A2)
Talking about the past (Präteritum i Perfekt)
Pointing to people and objects (dieser, diese, dieses)
Expressing and asking for opinion (Ich glaube, Ich denke dass, meiner Meinung nach)
Giving recommendations and advice (sollen, Wenn ich Du wäre)
Describing objects and people (adjectives after der, die, das)
Verbs and prepositions requiring cases (Dativ and Akkusativ)
Comparison (gradation of the adjective)
Agreeing and disagreeing
Phrasal verbs (e.g. kennenlernen, fernsehen)
Construction of simple compound sentences with the simple array (und, aber, denn, der)
Days, months, seasons
Numbers 1-100000
3
Core #3 — intermediate German (A2 → B1)
Expressing the contrast between events (obwohl, trotzdem)
Making promises, offers and plans (werden)
Expressing needs and responsibilities (müssen)
Expressing prohibitions (dürfen, brauchen zu)
Expressing possibility and permission (mögen, können)
Expressing temporal relationships using prepositions with the Genitive (außerhalb, innerhalb and während)
Complex numbers for expressing dates, equations and fractions
Building compound sentences (inversion: weil, dass, ob, wenn, als)
Hypothetical situations (Konjunktiv II)
Complex way of referring to things and people (relative sentences)
Passive voice – focusing on the complement instead of the subject
4
Core #4 — advanced German (B1 → B2)
Past conditional sentences (Wenn sie gewusst hätte, dass es notwendig ist, hätte sie es getan)
Expressing complex relationships between actions and events (e.g., es sei denn, sobald, bevor, nachdem, deshalb)
Agreeing and disagreeing on different levels of certainty
Reflexive verbs with fixed prepositions (sich erkundigen nach, sich gewöhnen an, sich entscheiden für)
Non-separable phrasal verbs (e.g. empfangen, erkennen, zerstören)
Separable phrasal verbs (e.g. einladen, aussehen)
Negating ability, possibility, prohibition and necessity in the past (Er muss sie gesehen haben, Wir hätten weitermachen sollen)
Passive voice in the past and with modal verbs
Making excuses if you are not interested in something or someone
Compound sentences with a final array (dass, weil, ob, wenn, als)
Compliments
Past perfect (Plusquamperfectum)
FAQ
How much does an online German course cost?
Less than three coffees a month 🙂 Check out our price list for German and other language courses.
How to learn German online for free?
First of all, use a repetition system based on Spaced Repetition (SRS) algorithms. There are many, at least partially free options, such as Anki or Quizlet. In addition, you need to find a conversation partner. We recommend apps such as Discord or Tandem for this.
However, if you care about convenience and making the most of your time, you should try our app. Many studies show that sooner or later, most students decide to buy some kind of language learning materials anyway, or stop learning.
How to learn German at home?
Learning a language is memory training and a test of perseverance. It's also 80% working alone to acquire, practice and memorize words, phrases and sentences. Nevertheless, the remaining 20% must be talking to other people. This is extremely important. Don't forget that language is primarily for communication.
What is the best app for learning German for free?
All of the major language learning apps charge for at least some of their materials and functionality. In our opinion, the best results can be obtained by using a combination of Anki, Quizlet, Tandem and Discord apps.
How long does it take to learn German?
Getting to B1 level is possible in as little as 250 hours. For level B2 another 150 hours are needed. Level C is already a continuous training of the language, which in fact never ends 🙂 but here you need another minimum of 200 hours.
How to learn German quickly and effectively?
First of all, you need to train memory and conversation in the right way. When it comes to memory training, the best results can be achieved using Spaced Repetition algorithms. What kind of content we memorize using these algorithms is also of great importance. The content must not be too difficult or too easy. We should understand about 60% of what we memorize (it is known as Comprehensible Input)
Conversation training gives great results when we prepare for a conversation on a given topic by memorizing many variations of simple sentences using the above algorithms. We should prepare many simple sentences for different variations of conversation: questions, negations, suppositions, etc. In addition, we can memorize sentences in different tenses and about different people.
How to learn German by yourself for free?
When you start learning a foreign language, in fact, some investment is always necessary, even if only in a textbook. However, you can significantly reduce your language learning expenses. Think about what to spend your money on if you don't want to invest in too many aids. Many apps, will give you full access to materials at the price of a good textbook.